MEDIATION SERVICE
Allocate your inventory among more than 50 popular AdNetworks and prioritize your allocation as you desire, AdView makes it easy to run multiple Ad partners with single SDK integration to maximize your Ad fill rates and increased revenue.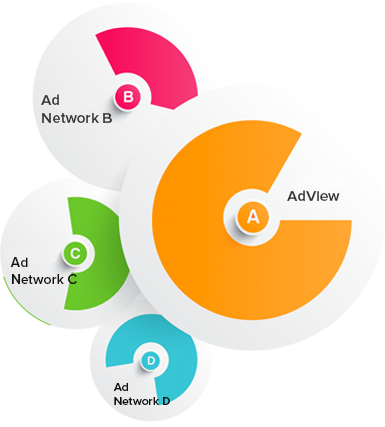 INTELLIGENT OPTIMIZATION
AdView is connected to more than one hundred demand-side platforms representing thousands of global advertisers.
With just one click on the "auction advertising" button, AdView will intelligently match your ad inventory to thousands of demand side platform and compete with your existing ad network to drive higher prices for your inventory.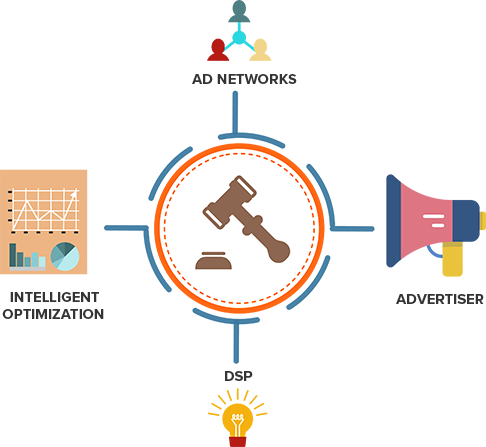 FLEXIBLE SELLING
Adview along with providing service to sell your inventory also provides you with great features to run your own advertising campaigns in your own apps ( campaigns ) or to advertise in other apps ( cross promotion ads ).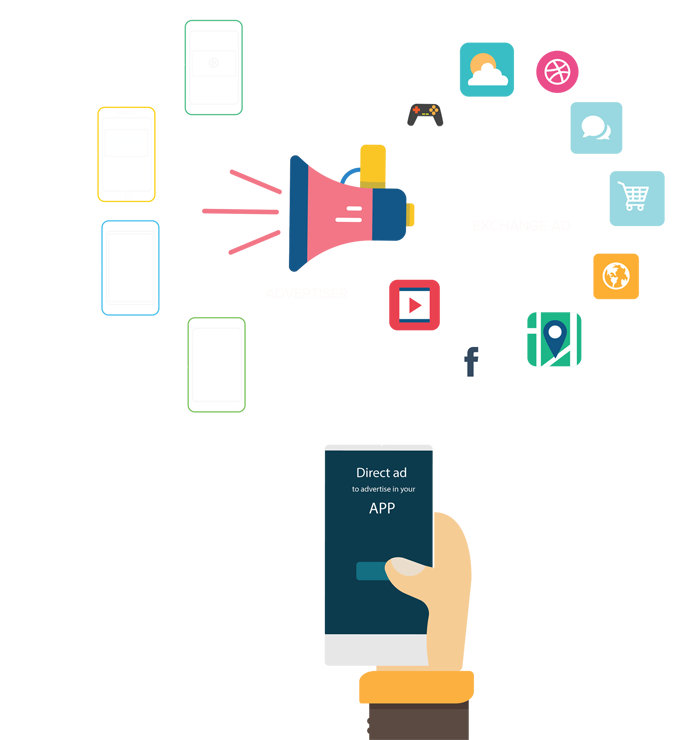 SUPPORTED AD FORMATS
Adview supports rich ad formats including banner, full/interstitial screen, splash screen, native, video etc., providing you to monetize your app in many ways to increase the filling rate and revenue.